It is that time of year on the East Coast and in Virginia, where spring arrives, bringing the beauty of Cherry blossoms, spring Daffodils, and Bluebells. While the Cherry Blossoms take center stage in late March, the VA Bluebells in early April are not to be missed. A native wildflower with the unique color of pink and blue blooms that only last for a few short weeks each spring blanket the riverbanks along the East coast. These plants are spring ephemerals, and they bloom when the sun begins to warm the forest. Stream banks, low moist woods, and floodplains are Virginia bluebell's native habitat.
I enjoy reading about the history of the plants that I get to photograph. The Bluebells are a native plant to the Virginia landscape. Thomas Jefferson noted the plants in his garden book. On April 16, 1766, Thomas Jefferson noted "a bluish colored, funnel-formed flower in low grounds in bloom." Long before Jefferson's observation, the North American flower had been introduced to Britain. According to Philip Miller's 1754 edition of The Gardener's Dictionary, Reverend John Banister sent seeds from Virginia to England in the 1600s. Still, the plants produced from Banister's seeds had eventually died out. The plants were formally names from the genus of Mertensia virginica, named for the German botanist Franz Karl Mertens (1764-1831). Linnaeus named the genus Mertensia and the specific name, virginica, which refers to the Colony of Virginia where it was discovered. This flower is also often called Virginia Cowslip, Lungwort Oysterleaf, Roanoke Bells.

The beauty of these plants is the mass of color they bring to the forest each spring. When the plants are left undisturbed, they will thrive and form large colonies through an extensive rhizome network. Visiting many of the local riverfront parks during mid to late April, you will see the banks covered with these gorgeous blue-colored plants. Two of my favorite spots to enjoy these flowers each spring are Bull Run Park and Riverbend Park. Both have extensive trails with bluebells carpeting the riverbanks.

Carrying the weight on the end of a limb

You're just waiting for somebody to pick you up again
Shaded by a tree, can't live up to a rose
All you ever wanted was a sunny place to grow
Pretty little thing, sometimes you gotta look up
And let the world see all the beauty that you're made of
'Cause the way you hang your head nobody can tell
You're my Virginia Bluebell
My Virginia Bluebell
song by-Miranda Lambert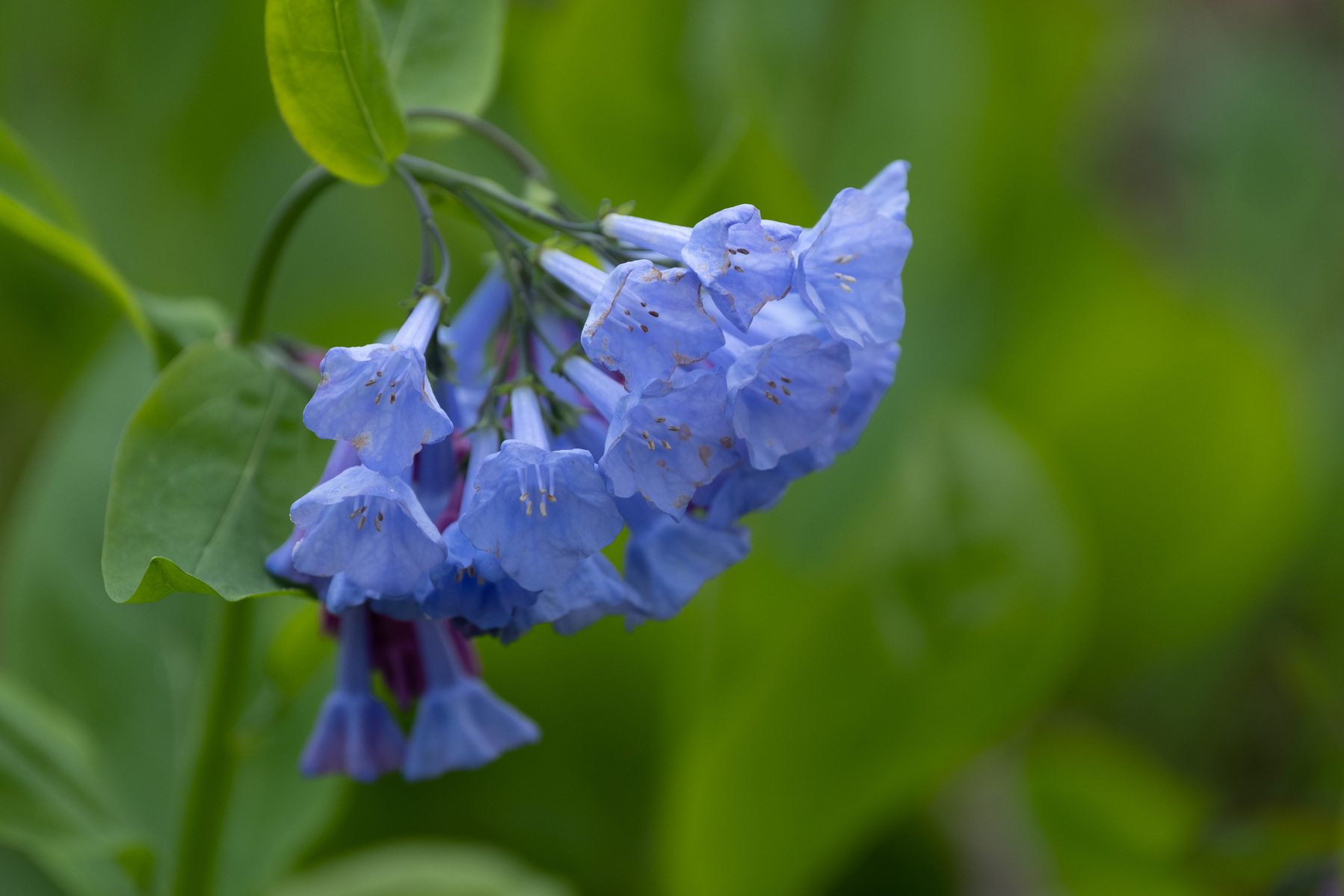 Resources:

https://gardenseyeview.com/2013/01/23/wildflower-tales-virginia-bluebell/
https://vnps.org/wildflowers-of-the-year/1989-virginia-bluebells/