Spring is here! I love this time of year. The colors in the gardens on the east coast are beginning to pop with color and new blooms in April. It is one of my favorite times of year to get out in the garden with my camera. Spring flowers are gorgeous on their own - filled with color and texture. But, they are also the perfect flowers to capture with some creative elements. I enjoy capturing these images using multiple exposures, free lensing, and shooting thru techniques. Try these three easy techniques to add something extra special to your spring flower photos.
Multiple exposures are a great way to add movement to your images. They can help you create impressionistic flowers that look like they are dancing. The technique also works great with trees or garden beds full of flowers. Many cameras today come with the ability to do multiple exposures in the camera. Check your manual first. If you do not have this option, you will need an editing program that allows you to layer images; Photoshop or Helicon software are good options. The idea is to take 2-4 photos of the same subject. With each image/exposure, you slightly move the camera. For example, take the first image with a regular composition; the second image moves the camera a little to the right, the third image moves the camera a little to the left of the center. Then put the three images together in an editing program. If you have in-camera multiple exposures, read all about it in your camera manual and then try it out. Practice at home, and you will be ready to explore in the garden.
The next technique that I enjoy using this time of year is free-lensing. Free lensing is when you take your lens off your camera, hold it to the camera body and take images. This technique works great with a 50mm lens. I keep a " nifty fifty" canon used lens in my bag and use it to achieve this effect. First, set your camera exposure settings for the scene, then remove your lens, grab the lens you want to use ( 50mm works best), hold it up to your camera, and begin to look through your view-finder to see the subject. I like to tilt the lens while holding it to create an impressionistic look. Move around to find the focus you want, but remember these will be very dreamy unfocused images. You can get a spot of focus, but the point is an ethereal-looking image. With the lens removed, a lot of light will be entering the camera, so shooting these in a shaded area works great. This is a technique that you have to play around with. Practice inside, and once you find the subject and focus, you will enjoy playing with it outdoors in nature.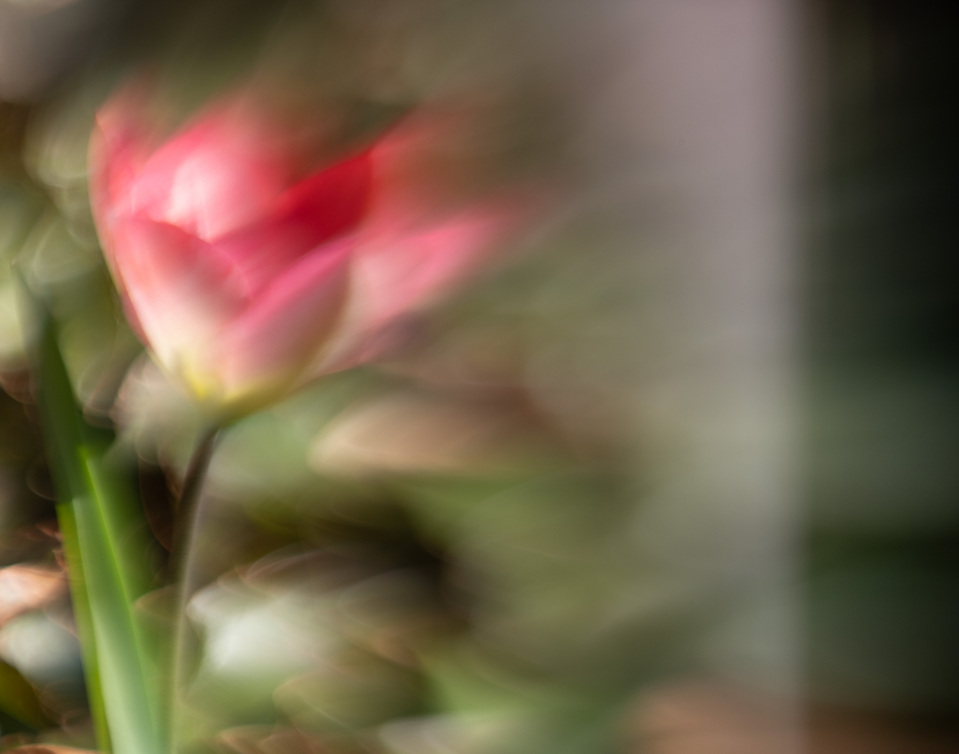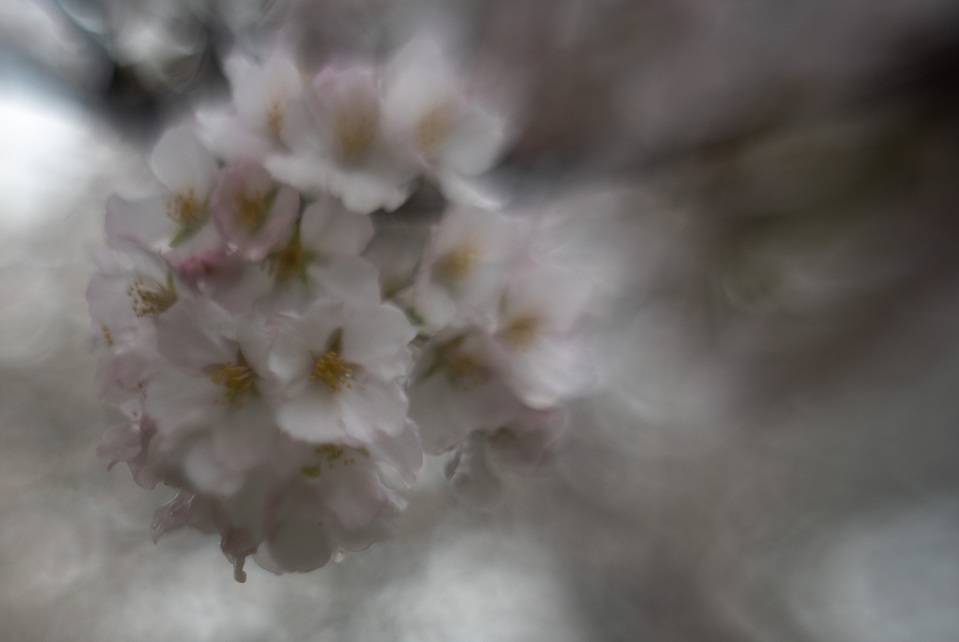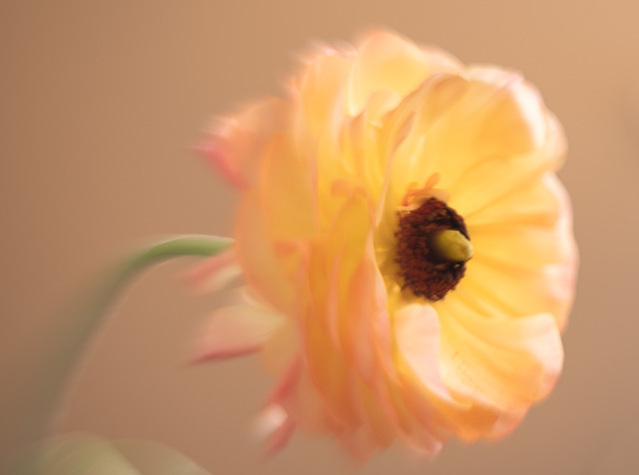 Shooting thru objects is a fun technique to use anytime, anywhere! Using lace, tulle, glass, window screens, and bubble wrap helps you achieve your images' creative look. I keep a strip of lace with me in my camera bag. Wrap it around the lens or place it over the lens and shoot directly through the lace or other material. Again, this will create a dreamy look. I love to use lace to shoot cherry blossoms, camellias, or hydrangeas. It adds to the look and feel of the flower. Try a variety of materials to shoot through; you will get fun results.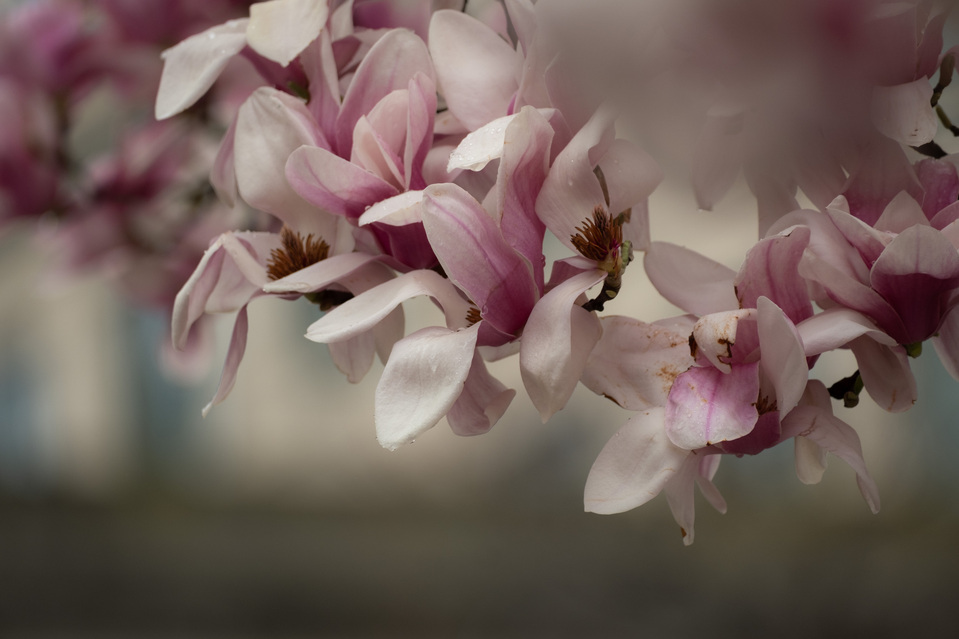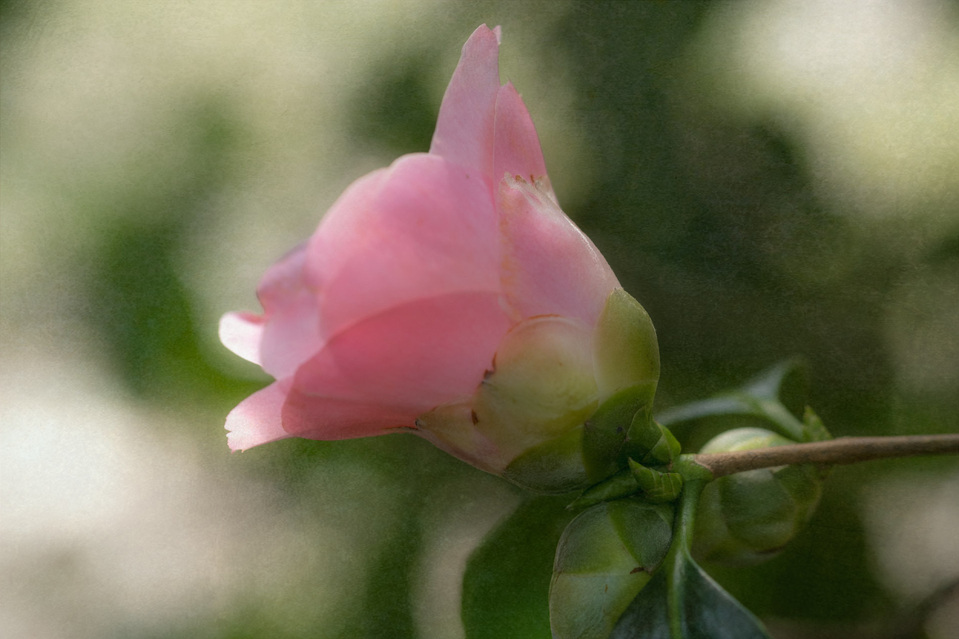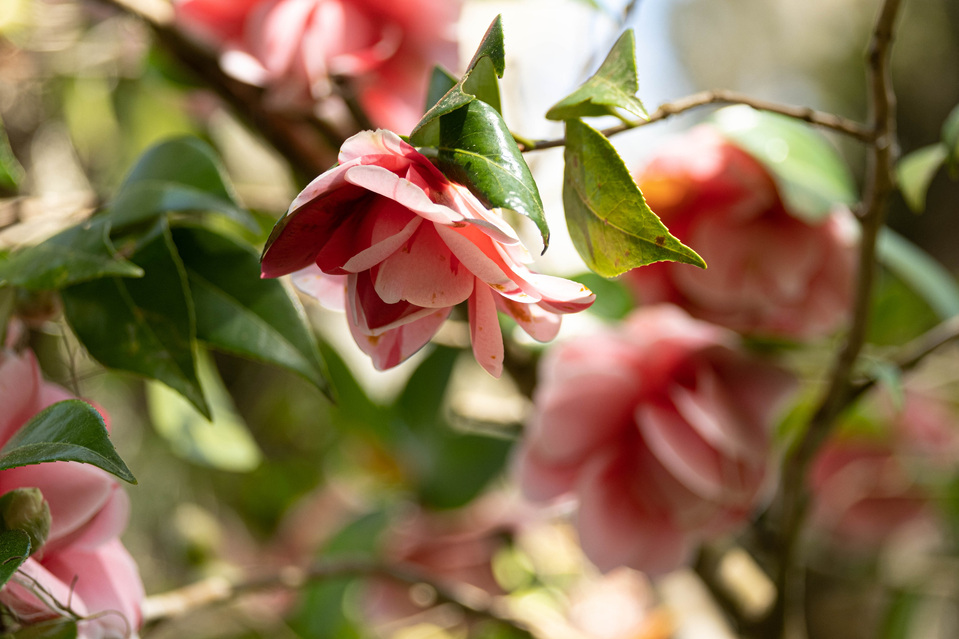 I hope you will be able to get out and enjoy spring and try some creative shooting techniques!