Welcome!

Hi, I am so glad you are here! I am a creative digital artist sharing my passion for photography thru my images, prints, and signature workshops.

I love helping photographers unleash their creativity, learn fresh techniques, and make magical images through my online learning and workshops. I am located on the east coast, US where my garden is my hobby and place for inspiration.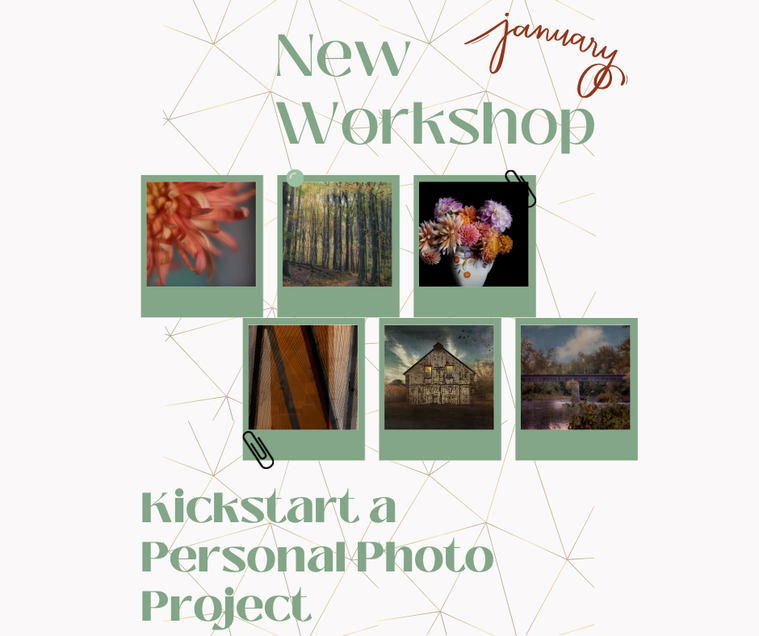 January Workshop!
Are you ready to start the personal photo project you have been dreaming about?
Each January I lead photographers through a workshop to plan, execute, and complete a personal photo project!
Photo Projects are great for all skill levels.
Subscribe to my monthly email newsletter!
Sign up with your email address to receive first notice of upcoming courses, monthly news from my studio, free tools, and much more.