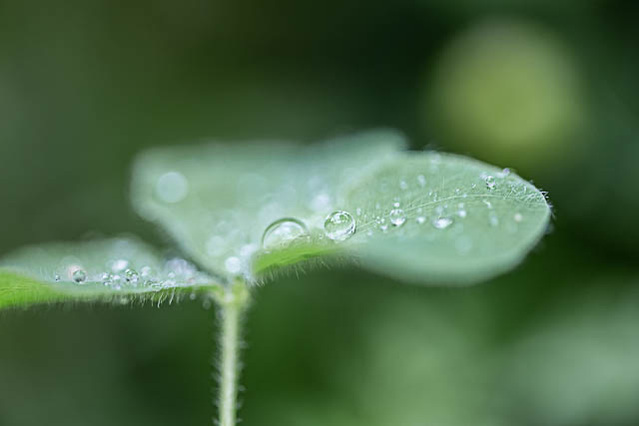 It's been raining for days! Don't let the weather get you down. Try some of these simple photography ideas to make the best of the weather.

Place flowers, fruit, or sliced lemons in a freezer container. Fill the container halfway with water and let it freeze. Once frozen add more water to fill the entire container and freeze some more. After 4-6 hours, take out the container, remove the frozen object, and begin to photograph. A macro lens works great or you could free lens with a smaller focal length lens. Try different light sources to photograph the frozen object. Backlighting can create some neat effects. The images get better as the ice melts.
Shoot through your window to capture the rain coming down. Look for lights and blurred objects beyond the rain. Shoot the image on manual focus to intentionally get a blurred foreground or background. When trying to capture the rain you will want to shoot with fast shutter speed if you want to capture the raindrops.
Play with indoor light sources

Often we stick to shooting outside with natural light or inside with a studio set up. Let the rainy day challenge you to look around for creative light sources. Try candlelight, colored lights, different lamps around your house to use for a light source. Different lights produce different hues and colors in your images. Set up a still life and practice with different light in different directions.
Create a liquid landscape

Take a large flat dish, add water and objects like twigs, branches, flowers, petals to the water. Create movement in the water and capture the image as if it was a landscape scene. You can use a straw to blow bubbles or use a fan to blow on the water as you shoot. Using a spray bottle with water to make it look like actual rain is a fun effect. A tripod helps when creating liquid landscapes. Set up the camera settings first, and then you can manually maneuver the objects in the set up as you go.
Grab an umbrella or once it stops raining and the sun comes out ( even if just for a minute ) run out and look for water reflections. Shoot the reflection, think about your aperture setting with these shots. A wide setting, F2.5- F4 will give you a nice focus on the reflection and then blur the background.
One of my favorite things to capture is water drops. After a rain shower is the best time to find those in your backyard. Look for them on trees, branches, flowers. Shoot them with a macro lens to get the close-up details of the water drop. Think about your composition and try creating an abstract image with the water drop. Focusing just on the water drop and keeping the rest of the image soft and out of focus will give you an abstract look.
Enjoy taking a break from your normal photography and trying something new on a rainy day.